Love and Information, a Kaleidoscope of Quick Encounters, Searches for Meaning in Collaborative Production
---
Audiences to the University Theatre's spring season opener will witness a unique performance from within the Department of Theatre & Dance with a script that's been transformed by students.  
In collaboration with their professors during a fall 2022 class, KU students chose the order and setting of over 50 scenes for Love and Information by Caryl Churchill. The scenes explore the intersections of belief, knowledge, and the search for community. All cast members, as well as some of the creative team members, took the course, which has now morphed into a fully produced production. 
It is highly unlikely any two productions of Love and Information are alike, and that is by the playwright's design, according to Associate Professor Jane Barnette who is directing KU's production alongside Associate Professor James Moreno. "Our course included dramaturgy and scene analysis as well as movement workshops and storyboarding," Barnette said. "This is an exceptional group of students, representing not just theatre and dance but other majors as well." 
Performances are Thursday, Feb. 9, 11, 17, and 18 at 7:30pm and Feb. 12 and 19 at 2:30pm in the William Inge Memorial Theatre at Murphy Hall. Tickets can be reserved at the Love and Information web page, by calling 785-864-3982, or in person at Monday-Friday noon-5pm at the Box Office in Murphy Hall.  
Among the questions the play asks are: how do we know what we know, how do we love without support, and whose truth is the truth in any given relationship? With its fast-moving sequence of scenes, Love and Information may feel a little like being part of a social media community, where one sees quick slices of life go by.   
Love and Information has been lauded for its poetic language. Audiences may relate to the everyday experiences, exploration of memory, and conflict with family and friends, though there are also moments of lightness. The British playwright has been the recipient of multiple Obie Awards for her work and is in the American Theater Hall of Fame.  
Two talkbacks are scheduled. A discussion about the show's scenography and featuring designers will follow the performance  on Feb. 11 in Murphy Hall, Room 341. A discussion with the cast will follow the performance on Feb. 18 in the Inge Theatre.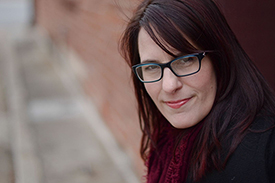 Barnette is a theatre maker who writes about adaptation dramaturgy. In 2018, she published Adapturgy: The Dramaturg's Art and Theatrical Adaptation, the first book of its kind to address the theory and practice of adaptation dramaturgy. In 2014, she and Michael Haverty produced their adaptation of Stephen Crane's The Red Badge of Courage for 7 Stages Theatre in Atlanta. Locally, she most recently directed the regional premiere of Sycorax by Susan Gayle Todd in 2019. Barnette teaches undergraduate and graduate courses and serves as head of dramaturgy in the Department of Theatre & Dance.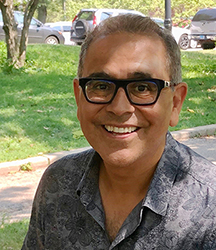 Moreno is a choreographer and dance studies/performance studies scholar. His current research examines how we use everyday movement techniques to perform our cultural identities and how we position our identities within continuums of authenticity. His ethnographic fieldwork for this research is being conducted in Mexican-American communities in Chicago. Interviews from this fieldwork will form the basis of the dance-theatre piece on Mexican-American cultural identity scheduled for Winter 2023/24. Moreno holds a PhD in Performance Studies from Northwestern University, is Associate Professor of Theatre and Dance at the University of Kansas, and author of Dances of José Limon and Erick Hawkins (Routledge, 2020). 
The creative team is rounded out by Rana Esfandiary, assistant professor of design and technology, as scenic designer; Sara Baird, first-year MFA student from Tulsa, Okla., as lighting designer; Kieran Spears, a senior psychology major from Lawrence, as sound designer, Hanah Glimpse, a local educator, freelance designer, and recent alum of the Department, as costume coordinator; Jonah Greene, a PhD student from Fayetteville, Ark., as dramaturg; and Kaitlin Nelke, a guest artist from Kansas City, Mo,, as stage manager. In addition, Spears is an ensemble member. 
Additional cast members are: Zoe Arp, a first-year political science major from Overland Park; Tanner Ashenfelter, a sophomore film production and theatre performance double major from Camp Verde, Texas; Ashleigh Contos, a senior dance major from Castle Rock, Colo.; John Dawkins, a senior film & media studies major from Olathe; Rianna DeHart, a junior applied behavioral science and pre-occupational double major from St. Louis, Mo.; Marissa Gaffen, a senior biotechnology major from Tulsa, Okla.; Pey Hadley, a senior film & media studies major from Shawnee; Brandon Heflin, a first-year microbiology pre-pharmacy major from Olathe; Isabella Lind, a senior theatre performance major from Solvang, California; India MacDonald, a senior theatre performance major from Topeka; Brad Mathewson, a senior English and theatre, culture, and society double major from Topeka; Jordan Nevels, a junior theatre performance major from Overland Park; Caleb Jonathan Parish, a senior theatre performance major; Lauren K. Smith, a senior theatre performance major from Topeka; and Jonathan Wall, a sophomore theatre and history double major from Iola.